Interior Design Project 2022
This Glen Iris Renovation Project is underway and I am excited to help this family create their dream home. It is going to be a beautiful home with a timeless quality and we are loving the decisions we have made so far.
When the client rang me to help with this renovation they already had a builder and the renovation had started. The family wants to build their dream home so I am helping them make choices they will love for a long time. We started by visiting suppliers of bench tops so we could make a decision for the kitchen & bathroom. The kitchen layout is complete and we have chosen the materials. We have also decided on oak floorboards throughout the home because this has a timeless quality.
We have chosen the paint colours for the inside and the outside and there is a nice flow to the colours. The inside walls will be a lovely light grey with fresh white windows, doors and windows for contrast.  The outside will be a mid colour grey with white windows and a lighter colour grey for trim and shingles.
I am also helping with furniture and accessories in some rooms so layout plans are currently being worked on. This is my layout for the family room so far and this is how I always start a design. The first thing I do is look at the layout of a room so I can get an idea of how big things like couches will need to be. Once I am happy with the layout I then start to source items to fill the room.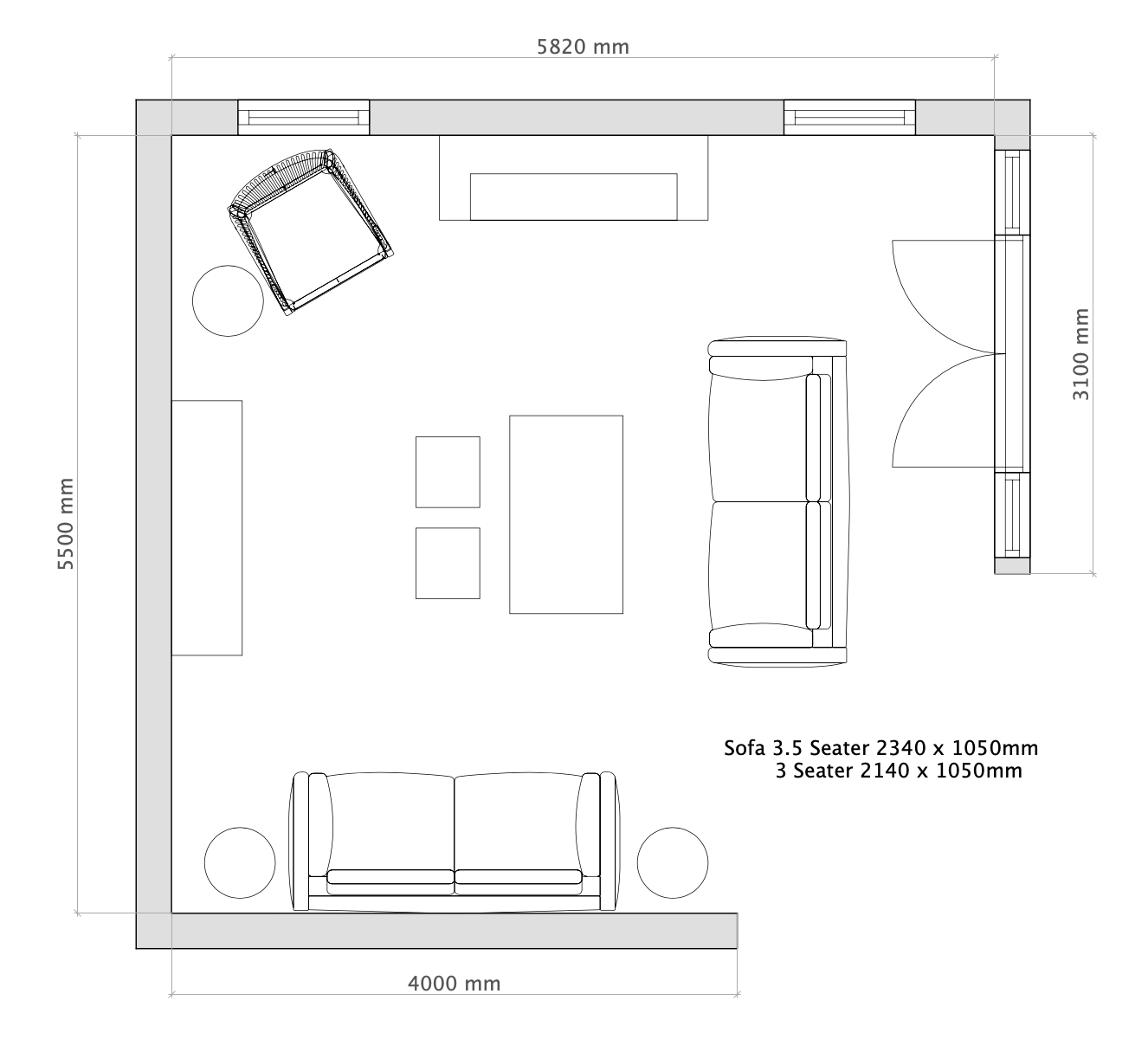 There are lots of decisions that need to be made along the way when renovating so I have been available to help my clients with these. This is going to be a beautiful home so I can't wait to share some photos when the home is complete.
I hope you have enjoyed getting a sneak peek into a design I am currently working on.
Andrea xx
https://www.jemdeninteriors.com.au/wp-content/uploads/2022/03/Screen-Shot-2022-03-18-at-9.37.56-pm-1.png
908
904
Andrea Davison
https://www.jemdeninteriors.com.au/wp-content/uploads/2015/07/Screen-Shot-2019-06-19-at-9.57.15-am-300x273.png
Andrea Davison
2022-03-19 05:05:17
2022-03-19 06:02:11
Interior Design Project 2022