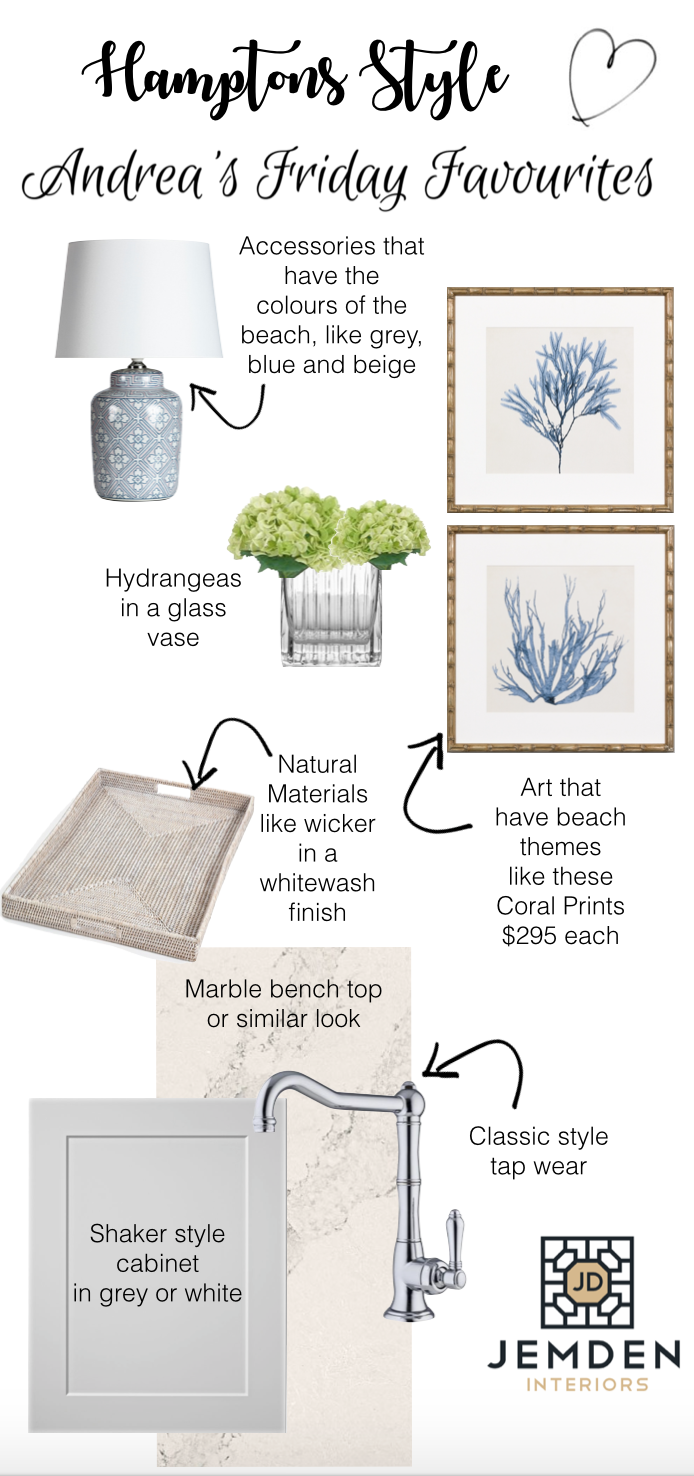 The Hampton style has a relaxed elegant feel that is popular and I personally love it. These are my favourite things to add to your home to get the Hamptons look. When you are designing your kitchen in this style it's all about the shaker style cabinetry, marble bench tops and classic style accessories.
I like to bring the colours of the beach into this style such as grey, blue and beige and generally it has a very fresh and light look. This lamp is perfect because it's has muted colours like the beach of blue and grey and I love the fresh white shade. I always like to add wicker to my clients home whether it's in a beautiful trunk or in accessories like this beautiful white wash tray. It is the best way to add texture to your home which makes it feel welcoming and cosy. Wicker also helps to give your home a relaxed feel so it's not too formal which I find is popular with my clients.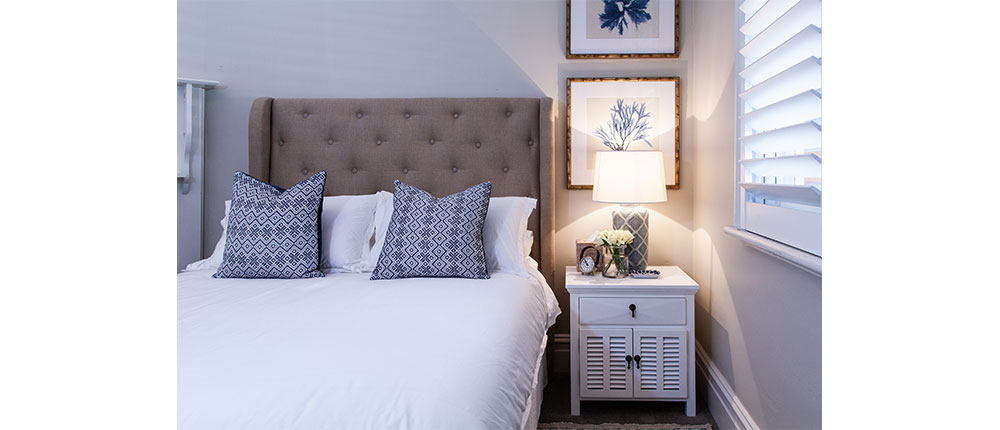 When you are looking at art I love coral prints like these lovely ones in navy blue and the faux bamboo frame gives them a more up to date look. Lastly my favourite flowers, hydrangeas. Unfortunately we are unable to get fresh hydrangeas because of the seasons so these artificial ones are still great to get the look. They help to add greenery and make it feel fresh.
I hope your inspired for the Hamptons look.
Andrea xxx