INTERIOR DESIGNERS IN MELBOURNE
Jemden Interiors offers interior decoration & design in Melbourne: Modern Hamptons Style
"Andrea, words cannot describe how I am feeling. Just walked in and OMG. Love it… Love it….Love it. What a difference. You are so right ….. absolutely beautiful…has taken my breath away.  As I have said before, you have made my house into a beautiful home that I am so proud of, You are a very special lady and definitely shows in one way how you can truly make a house a very special home. Thank you, absolutely thrilled". Pam
"Andrea I am in tears!! You have transformed this dull place into a complete haven. I love every detail, every single thing you have done. A testament to your genius!! Thank you a million times over. Love, love, love!" Cherry
"When we were looking for someone to help us with the interior design of our home, we wanted someone who would listen to our needs, help us explore alternatives and put up with our choosy approach for our perfect forever home. We definitely found this someone in Andrea!  Thank you Andrea for always being available and accommodating. Andrea's flexible and no-fuss approach has helped create a stunning home that is regularly complemented by family and friends. We absolutely love, love our newly renovated home and would highly recommend Andrea to help you with your interior design". Anthony & Rose
"We are very happy with the bedroom and ensuite and bathroom. The ensuite looks and feels just like a hotel bathroom which is exactly what I wanted to achieve. The bedroom is beautiful. Many thanks Andrea for your creativeness, energy and enthusiasm in order that we may enjoy these wonderful new rooms". Christine & Tony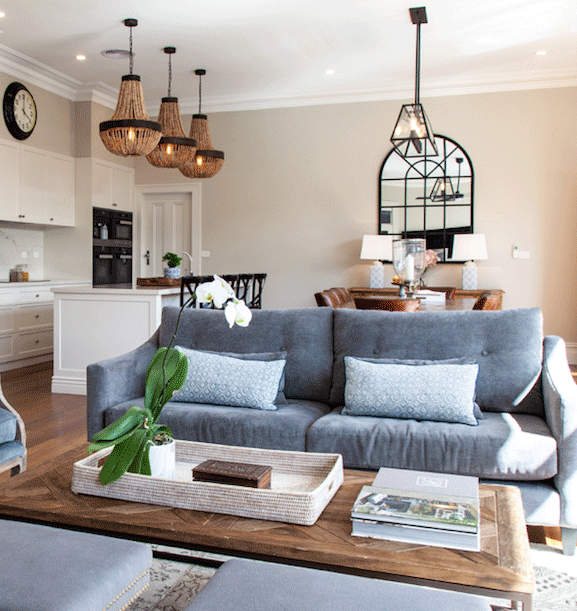 Want to create your perfect home?
Jemden Interiors specialises in creating detail driven and timeless spaces that reflect your personality and lifestyle. I design spaces that offer the perfect mix of aesthetics and functionality. With a real passion for interiors, I provide comprehensive design services to suit the precise needs of my clients. If you are looking for an interior designer in Melbourne, talk to me today about how I can help create a home you will love.
Interior Designer in Melbourne
My aim is to deliver interior design solutions that caters to the individual lifestyle, aspirations and tastes of my clients. With years of experience I have been successful in creating homes my clients love. My design service is specifically tailored to suit the needs of clients to ensure that I am able to make their dream vision a reality. Whether you are decorating, renovating or building I can help you get your dream home.
Leading Designer and Interior Decorator in Melbourne
With a complete range of services, I can take care of every aspect of your project. Every space is unique and I begin by understanding and interpreting the needs of my clients so I can create a home they will love. I ensure that every project is delivered with great care with an emphasis on details.
You can also shop online now from a selection of my favourite items to make your home beautiful.
If you want to keep up to date with some exciting things, like courses and workshops coming soon then subscribe so you won't miss out. I will also be sharing my design tips and latest projects so you can get lots of inspiration for your home.
I would love to work with you to create a home you will love, so what are you waiting for? Let's get started.
Let's chat about your project or book a consultation – Call 0407 072 171
I have E Design so this means I can help you create your dream home without leaving home. I can communicate via emails, messenger and phone calls and I have different packages depending on what you want help with. This is great for those not in Melbourne.