Full Decoration: "Andrea, words cannot describe how I am feeling. Just walked in and OMG. Love it… Love it….Love it. What a difference. You are so right ….. absolutely beautiful…has taken my breath away.  As I have said before, you have made my house into a beautiful home that I am so proud of, You are a very special lady and definitely shows in one way how you can truly make a house a very special home. Thank you, absolutely thrilled." Pam 

Full Renovation & Decoration: "When we were looking for someone to help us with the interior design of our home, we wanted someone who would listen to our needs, help us explore alternatives and put up with our choosy approach for our perfect forever home. We definitely found this someone in Andrea!  Thank you Andrea for always being available and accommodating. Andrea's flexible and no-fuss approach has helped create a stunning home that is regularly complemented by family and friends. We absolutely love, love our newly renovated home and would highly recommend Andrea to help you with your interior design." Rose & Anthony – Heidelberg
Full Home Decoration: "Andrea I am in tears!! You have transformed this dull place into a complete haven. I love every detail, every single thing you have done. A testament to your genius!! Thank you a million times over. Love, love, loveee!"  Cherry, City Apartment – Melbourne
Renovation & Full Decoration:  "Andrea is warm, professional, and very approachable. She has helped us to create a home that feels like home and is gorgeous. Andrea takes into account your likes and needs and provides ideas that are both stunning and practical. Highly recommended"  Natasha, St Helena
Renovation & Decorate Study: "I can not thank you enough for all that you have done with our study. It is now my most favourite room in our house. Your insight and imagination is truly a gift, and I hope you realise that you have done more than merely design a room, for me especially. I can not believe the transformation. Before I used to dread going into the study, it was draining. Now, I spend most of my time there. Thank-you once again, Thank-you a million times." Cigdem, Mill Park
Bedroom, Bathroom and Ensuite: "We are very happy with the bedroom and ensuite and bathroom. The ensuite looks and feels just like a hotel bathroom which is exactly what I wanted to achieve. The bedroom is beautiful. Many thanks Andrea for your creativeness, energy and enthusiasm in order that we may enjoy these wonderful new rooms." Christine & Tony, Research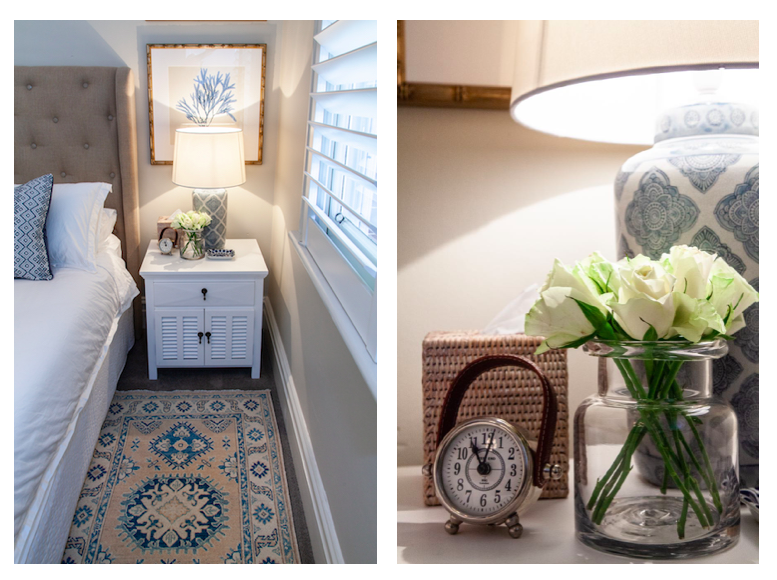 If your home is frustrating or you are about to build your dream home and you don't know where to start. If you know what you like but don't know how to put it all together or are simply too busy to do it yourself then I am here to help.
Whether you are building, renovating or decorating I can help you from concept to completion. I offer a full design service or a more D.I.Y service so depending on your needs I have you covered.
What are you waiting for? Lets get started today.