How much does an interior designer cost?
I work with a lot of clients who have never worked with a designer before and sometimes I think there is a little bit of hesitation to ask what the cost of my service will be and how much will the furniture and items cost. I think I am very reasonably priced and great value considering the service that I offer and the passion and work I put into making sure my clients absolutely love their homes.  My 15 years experience have enabled me to find suppliers I love and create processes to enable a smooth design process.
To give you an idea of how I work and the total cost of working with me I have shown an example below of a room design.
How I work? (ROOM DESIGN $1,700) A deposit of $450 is paid prior to our consultation
Initial consultation I meet at your home to discuss your dream for your room, how you like to live and use the space, budget and time frame.  I then take measurements and photos so I have all the information I need to start designing your room.
A payment for the balance of the design fee is paid $1,250
Designing- My creative juices start flowing as I start to design your room. This involves evaluating the space, planning the best use of the space and sourcing all the beautiful things that will make up the design. I am also checking the availability of each piece to make sure I can meet any time deadlines for your project.
Design consultation: Once I have created your design we will meet again in your home so I can go through the design with you. This is where I show you samples of fabrics, the room plan and a full costing of all the items. Where possible it is important to make decisions at this meeting in order to avoid the disappointment of missing out on items selected. Once the design is approved a 50% deposit is paid so the items can be ordered by me. If a couch is being ordered then I will meet you at the showroom so you can test the comfort and design but most other items are shown to you by photos.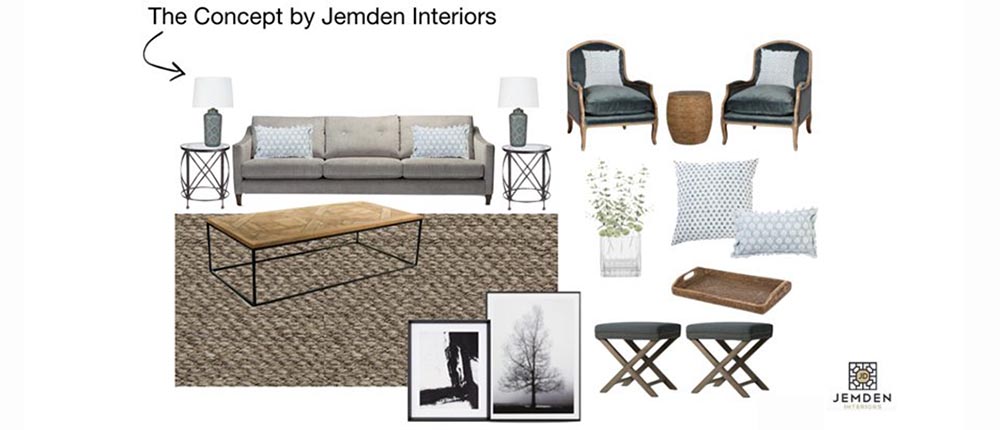 Ordering & administration
I individually order each item and continue to monitor and track them until they arrive safely. I then check each item and store it ready to meet your installation date. Where possible all items will be delivered on the installation day. The final payment for all items ordered is due 2 weeks prior to the installation date.
Installing & styling
When we arrive I like you to leave the room so I can unpack and style all the items to create the dream you had for the room and give you the pleasure of a big reveal. If mirrors or art work are required to be installed then this can be co-ordinated by me or you (which ever you prefer). You don't have to worry about a thing as we take away all the rubbish. The only thing left is for you to enjoy your newly decorated room.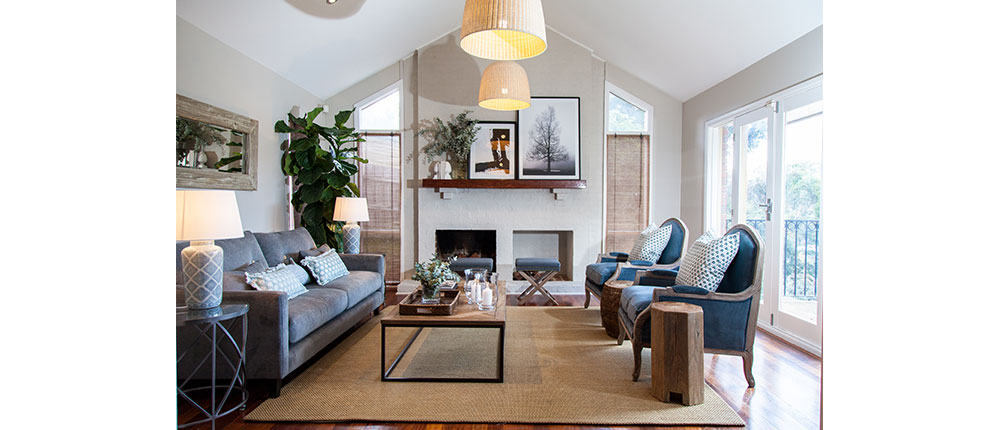 The cost of this room is shown below to give you an idea of all the costs:
Design Fee: $1,700 (Room package)
Total for Furniture & accessories: $13,500
Total cost: $15,200
Note: $15,200 includes the cost of delivery and rubbish removal
I hope this helps clarify a few things about how I work and the cost of working with me. If you have any queries please call me on 0407 07 2171 as I would love to chat about how I can help create a home you will love.
Andrea xx
https://www.jemdeninteriors.com.au/wp-content/uploads/2015/07/IMG_4193.jpg
430
1000
Andrea Davison
https://www.jemdeninteriors.com.au/wp-content/uploads/2015/07/Screen-Shot-2019-06-19-at-9.57.15-am-300x273.png
Andrea Davison
2019-10-08 09:19:42
2021-07-31 09:18:46
How much does an interior designer cost?