How to get the Hamptons Look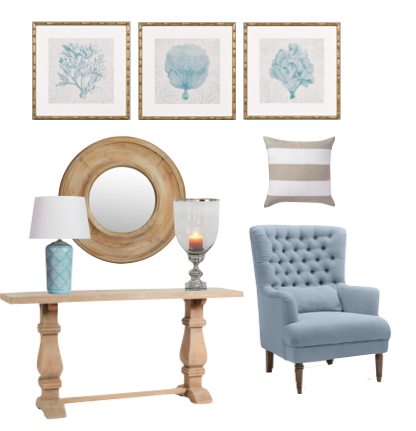 What is the Hamptons look. Well think of a beautiful home by the ocean that is cosy and elgant. I love this look because it's so easy to live with and it has timeless elegance. Here are my top tips on how to get this look in your home.
.
Tip 1. Choose Natural materials
To get the Hamptons look choose natural materials for your home. Lets start with the flooring. Oak timber or natural stone like Travertine is a good choice for your flooring as it has timeless appeal and it is also easy to clean.
Now let's decorate: Start with a typical Hamptons rug which is made from Sisal and has a gorgeous thick texture to it like the one above. Furniture made from light or weathered timbers is popular for this look and also white painted furniture.  I like to use a mixture of timber and white furniture so it looks like the home has been created over time rather than everything matching perfectly. For fabrics think linen or cotton in their natural muted colours.
Wicker is also perfect for this look and could be used in baskets, chairs and even light fittings and I think this looks best when it has a weathered look.

Tip 2. Be inspired by the colours of the beach

When being inspired by colours think of a beach on an overcast day when the colours are very muted. (not bright) Use colours like grey, light blue and beige and generally light colours look best in this look. I also like to add white to make the look fresh and white is especially popular in the cabinetry of a Hamptons kitchen.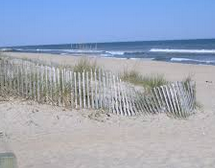 Tip 3. Use glass for accessories
Group together glass candle holders in different sizes and shapes on consoles and shelves which look really beautiful when the candles are lit. I also love to use extra large glass hurricane candle holders on dining tables and this one above is perfect.
Tip 4. Choose beach themed accessories
Choose beach themed art work like corals, boats and beach photos to decorate your walls. There are some amazing coral prints (as shown above) in beautiful colours that are perfect for this look. A glass container full of shells that have been collected on your holidays is also a nice touch.
Tip 5. Built in cabinetry
Built in cabinetry in white looks great for this look but it is also very practical as it's great for storage. I tend to choose the Shaker profile for this cabinetry because it has an understated elegance when used in a matt finish.
Tip 6. A fireplace
A cosy fireplace is a must for the Hamptons look and these are usually finished with a white mantle and surround. There are some beautiful gas fireplaces and my tip is to choose one that is quite simple in design and make sure they actually heat the room rather than just look nice.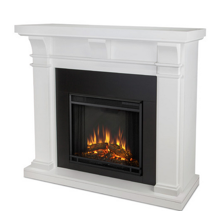 I hope you are inspired to create your own Hamptons look in your home as it is such an easy to live with style and one of my favourites.
Have fun and dont forget to register to receive our blog updates.
Andrea xx
https://www.jemdeninteriors.com.au/wp-content/uploads/2015/07/Screen-Shot-2018-09-16-at-5.03.40-pm.png
431
416
Andrea Davison
https://www.jemdeninteriors.com.au/wp-content/uploads/2015/07/Screen-Shot-2019-06-19-at-9.57.15-am-300x273.png
Andrea Davison
2015-05-18 00:05:16
2019-11-29 11:42:18
How to get the Hamptons Look