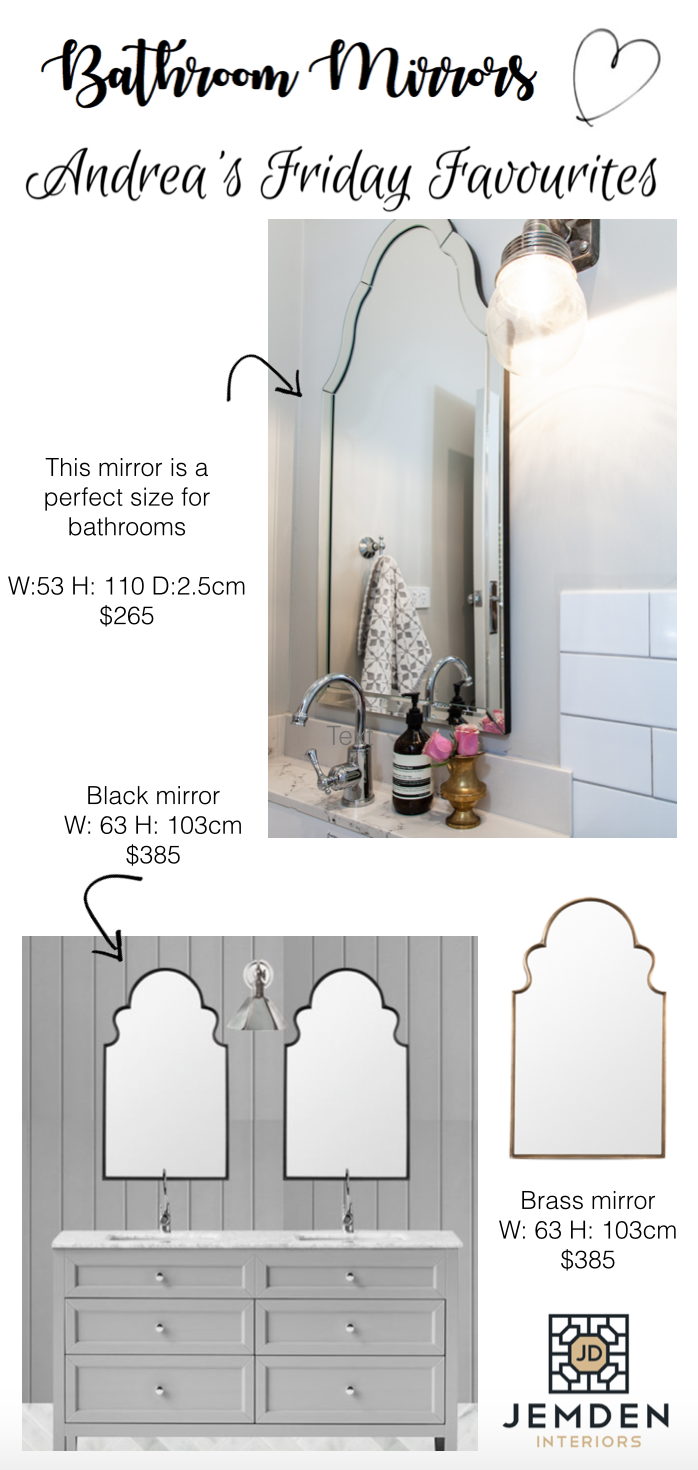 I think mirrors make all the difference in a bathroom and these are some of my favourites which are all available from our on line store. I selected this top mirror for my Essendon project and they looked great in all the bathrooms. They are the perfect size and I love the style. I think they are also a bargain at $265.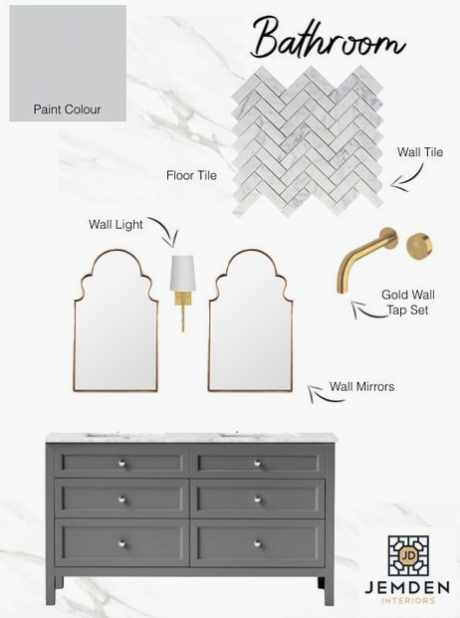 These brass mirrors (as shown in the above concept) are also a beautiful style that look awesome on their own or if you have a double vanity they look awesome with a wall light in the middle.
I hope you are inspired to not use a boring plain mirror in your bathroom because in my opinion it makes a lot of difference to the end result.
Andrea xxx