5 Top Interior Design Tips for 2019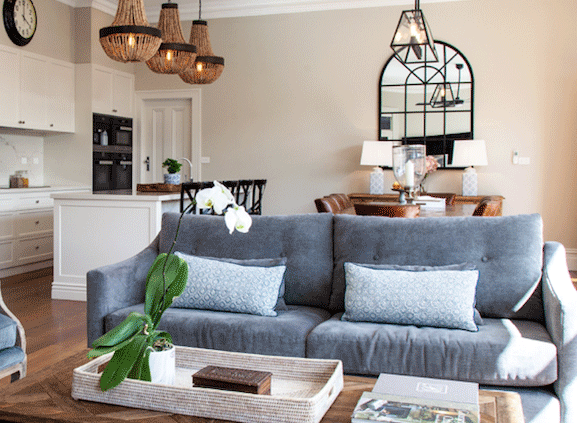 If you would like to start 2019 with an update in your home, weather it is a small change or a whole room design then I hope you can get inspired by my 5 Top Interior Design Tips.
Design Tip 1 – Change your Feature Lights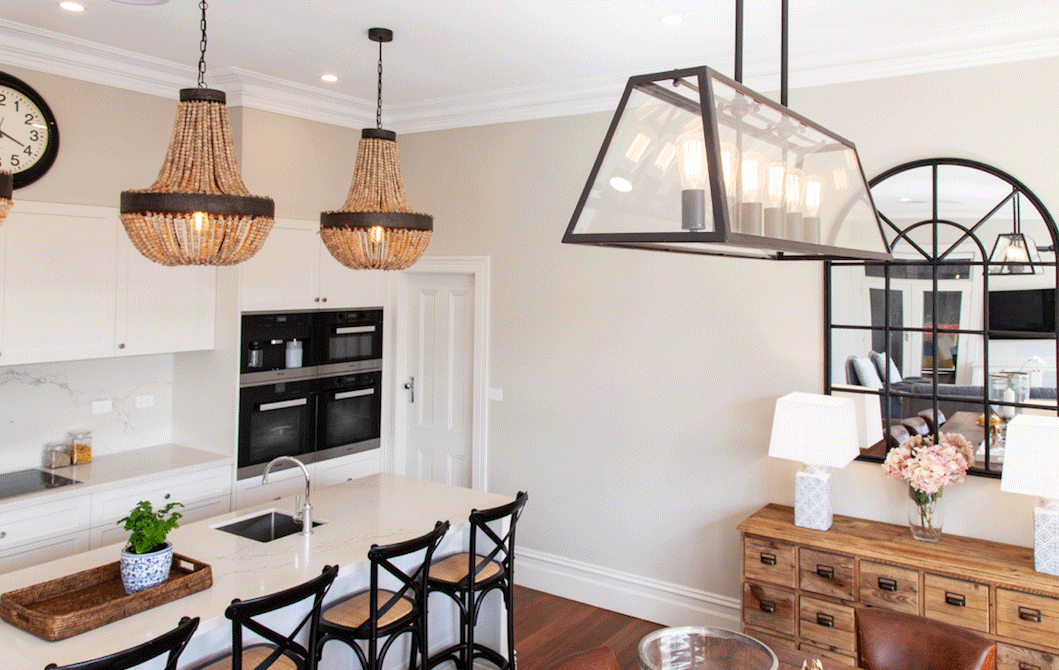 Lighting can make a huge difference to your home so changing this is a great way to create a fresh new look. Most homes now have down lights in most of the home so if you have any feature lights above your kitchen bench or in a lounge room or entrance then changing these can instantly update your home.  In this home renovation we added a Hampton style long carriage light above the table and some gorgeous beaded chandeliers above the island bench.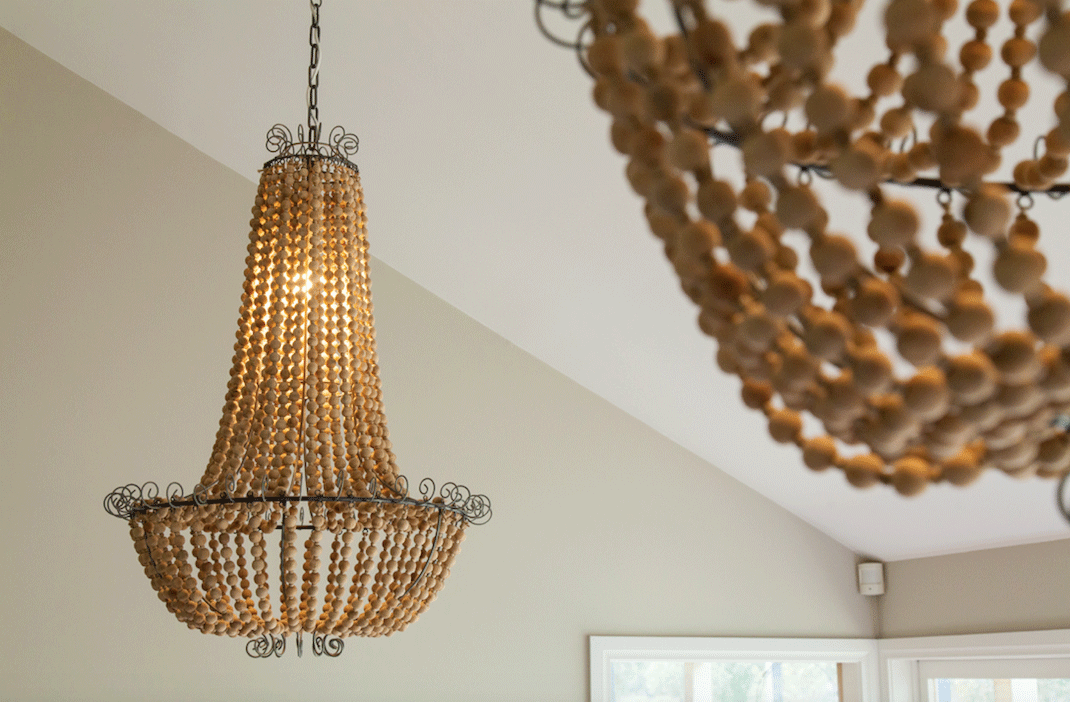 I love these timber beaded chandeliers because they add warmth and they create a more casual look. Most of my clients want to create a home that is elegant but more casual than the homes we used to live in so these lights are perfect.
Design Tip 2 – Add Wicker to your home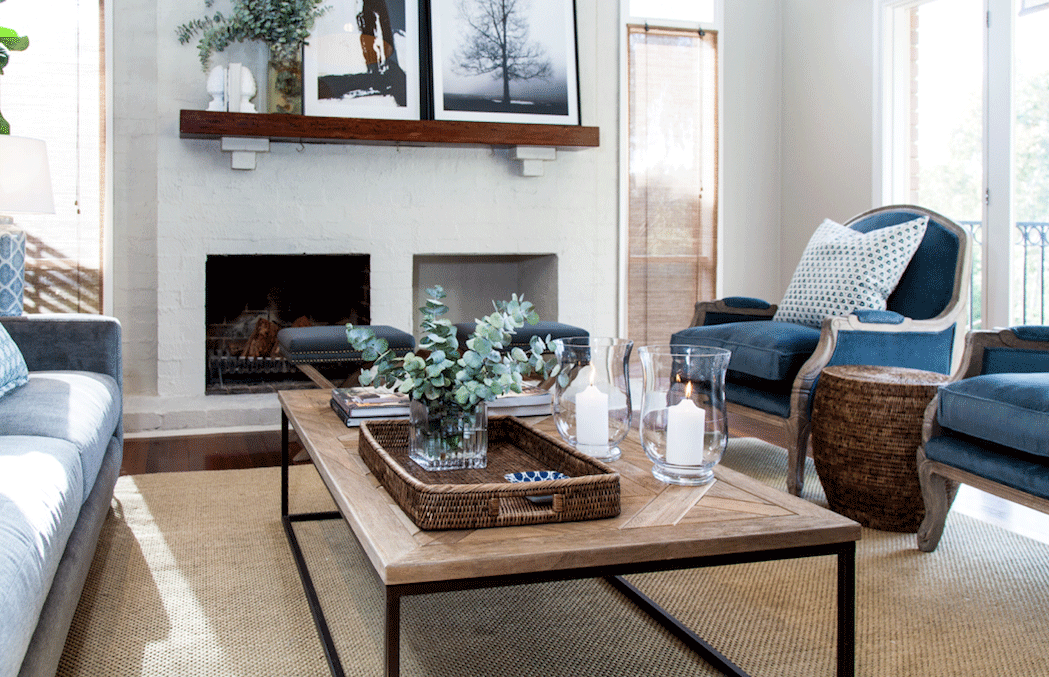 Adding wicker is another way to give  your home a more casual look that suits our modern life style. I absolutely love wicker accessories like this side table and tray because it also adds texture to the room and looks welcoming.  Wicker is also timeless so it won't date quickly as its a natural material so I think it will always look good.
Design Tip 3 – Add Wainscotting to an entrance or room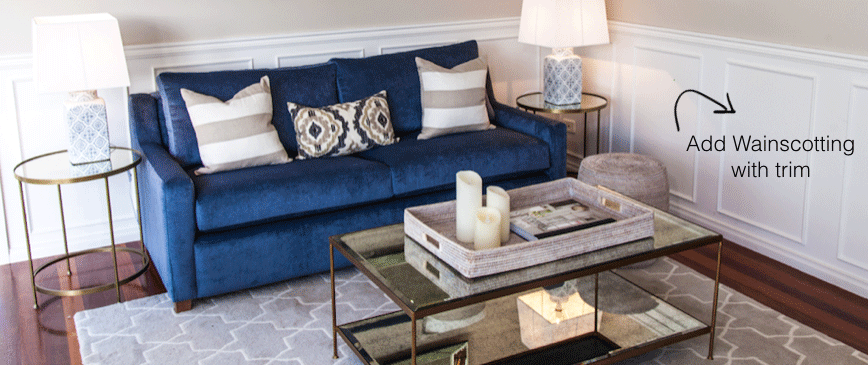 Add wainscotting or trim to a room is a very cost effective way to add architectural detail and this is why I love it so much. We added  it in our lounge room and it is my favourite thing in the room because for the cost it makes the biggest difference. Don't be afraid because it's also very easy to do. You need some skirting board (upside down) for the top part and trim to make the boxes and it can be glued and nailed onto your plaster. I like to paint the wainscotting part white and then have contrast with the wall colour because its the most effective.
Design Tip 4 – Add Furniture with storage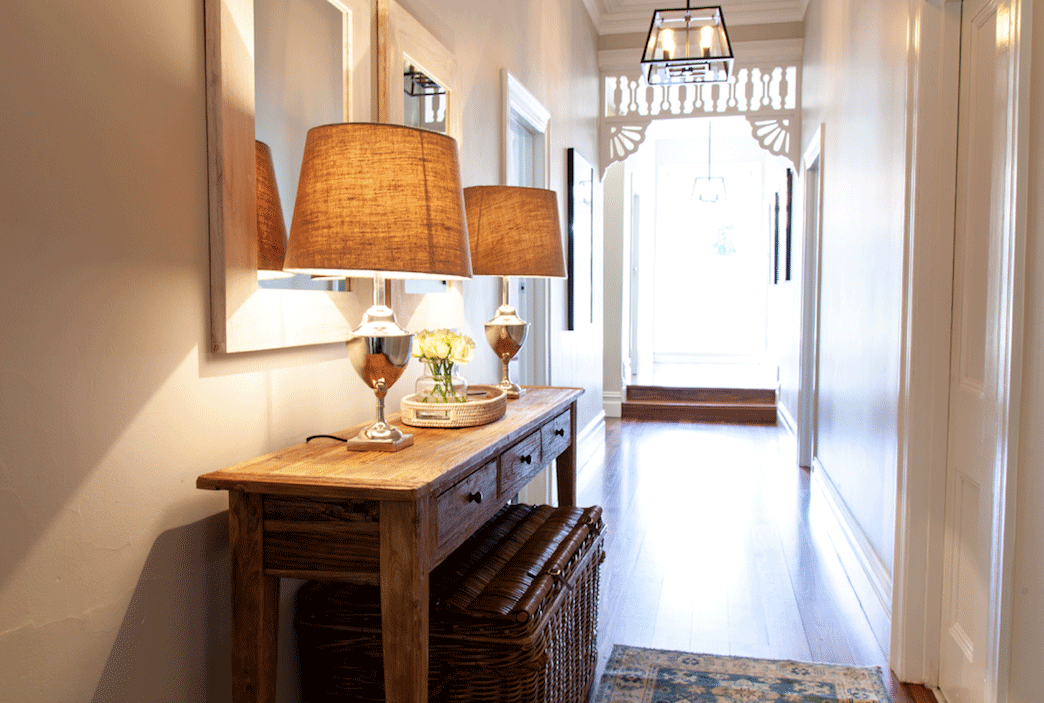 I want my homes to be an absolute pleasure to live in for my clients so for busy families that means lots of storage. In the entrance I think it is very important to have somewhere to put your keys, shoes, hats and all those other bits a pieces that seem to hang around and make homes untidy. In this entrance we chose a beautiful rustic console with 3 drawers and a large wicker trunk so this family can keep their home tidy.
Design Tip 5 – Add ottomans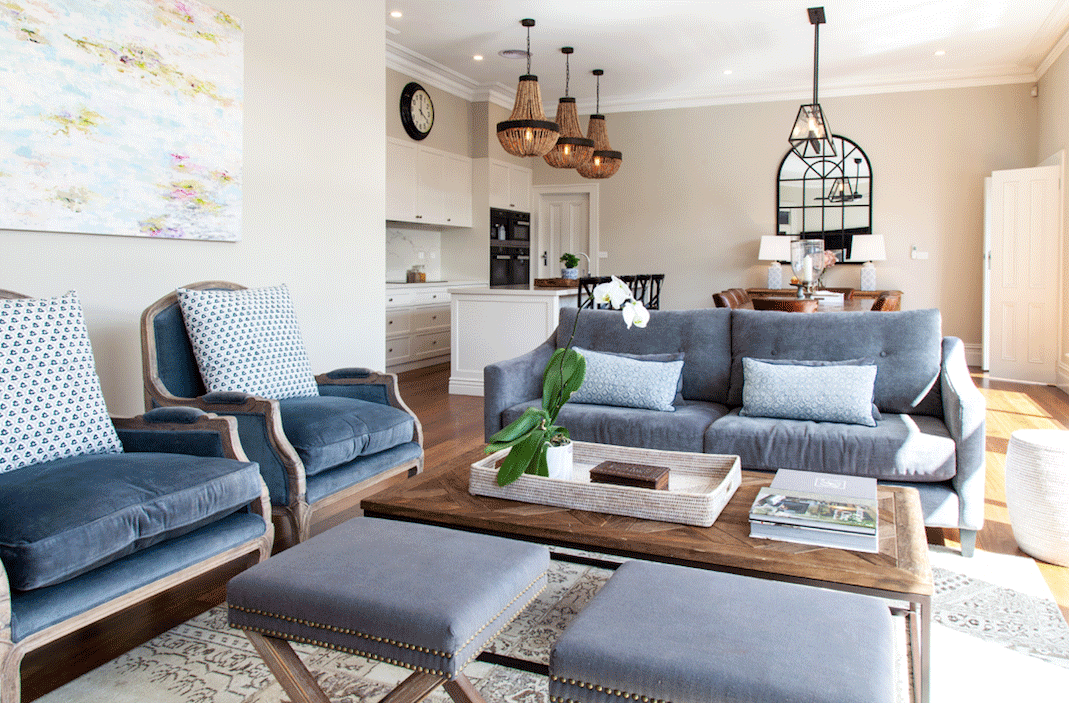 I love ottomans!!! They really are one of my favourite things because they are a great way to add more seating to your room for when you need it and I think they help fill out the space near a coffee table.  In nearly every design I do I have 2 ottomans near the coffee table like in the photo above and below.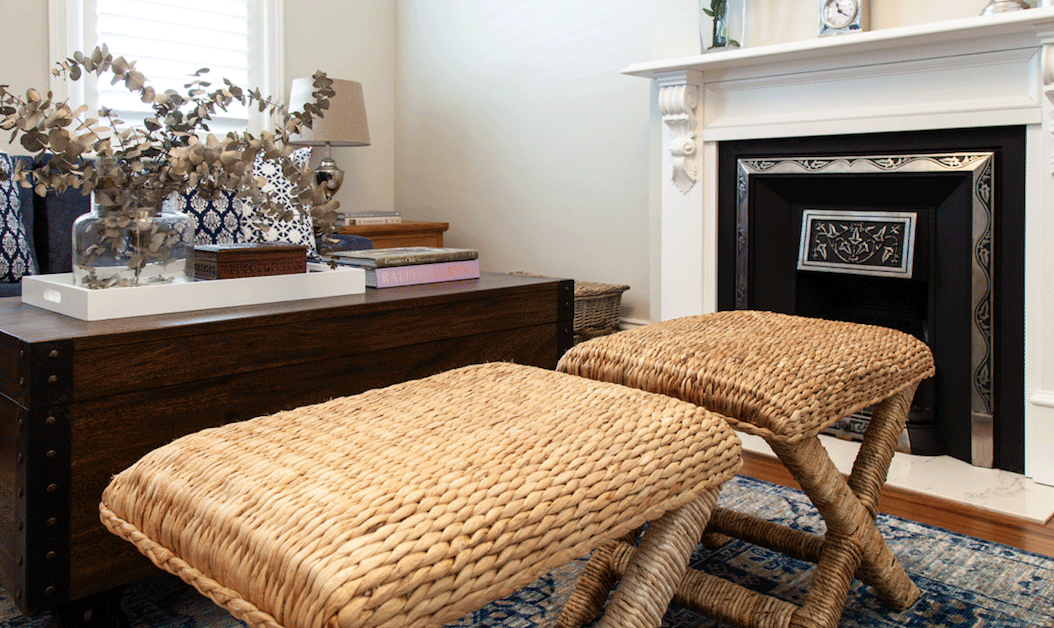 I really hope you are inspired to create a home you absolutely love living in because you deserve it. I would love to know if you do get inspired and if so what you do in your home.
A lot of the furniture and accessories are available on our online shop so check it out if you want anything for your home..
I hope you have an awesome 2019 xx Andrea
https://www.jemdeninteriors.com.au/wp-content/uploads/2019/01/Screen-Shot-2018-11-04-at-4.33.12-pm-1.png
611
577
Andrea Davison
https://www.jemdeninteriors.com.au/wp-content/uploads/2015/07/Screen-Shot-2019-06-19-at-9.57.15-am-300x273.png
Andrea Davison
2019-01-23 02:23:48
2019-06-23 02:13:37
5 Top Interior Design Tips for 2019